You are here: Home > Partners and sponsors
Sponsors and Supporters

Ordnance Survey
Ordnance Survey is Great Britain's national mapping agency, providing the most accurate and up-to-date geographic data, relied on by government, business and individuals. Their flagship digital products make up the OS MasterMap family, one of the most advanced and comprehensive analytical tools of its generation. With topography, transport, address and imagery layers, OS MasterMap provides consistent information down to address, street and building level. With almost half a billion features nationwide, OS MasterMap offers unparalleled accuracy and consistency.
They supply the architectural community with information in different ways - through licensed partners offering products, services and solutions based on our data, through Ordnance Survey Mapping and through Data Centres to supply the very latest mapping on demand.
Their strong links with the RIBA help Ordnance Survey to continue to understand the needs of architects and they anticipate that this special map will prove popular with many people discovering the Dark Waters of the Thames and the history of the architecture along its banks.

Thames Clippers
Thames Clippers provide London's workers with a hassle free commute and also offer tourists a unique way of sightseeing. Our fleet of hi-speed catamarans run from Royal Arsenal Woolwich to Millbank stopping at piers such as Waterloo, Embankment, London Bridge and Canary Wharf. The boats are luxurious; with spacious and comfortable seating, a range of refreshments to choose from and of course, spectacular views of the capital's landmarks are a given. Crucially, the service is also competitively priced, fast and frequent - with boats leaving major piers every 20 minutes. Tickets can be purchased on board, at the pier or online.
Greenwich Peninsula
Imagine a new district for London with a sweeping river frontage and spectacular views, parks and green spaces, landscaped streets and elegant squares. Imagine a vibrant community offering world-class entertainment, stylish restaurants, bars and shops - with well designed homes, schools and offices for the 21st century. Excellent transport too being in Zone 2 on the Jubilee Line, one stop away from Canary Wharf. All of this on a distinctive curve of the Thames at Greenwich. The regeneration of Greenwich Peninsula is being led by Lend Lease and Quintain Estates and Development Plc working with English Partnerships to create a thriving new riverside community for London over the next 15 years.
The Concrete Centre
The Concrete Centre is the central development organisation for the sector in the UK. Its aim is to enable the design team, including clients, architects and house-builders, to realise the potential of concrete, through its provision of information services. These services, which include specific project advice and best practice guidance establish The Concrete Centre as a true centre of excellence in concrete.

Modular UK
Modular UK is the UK arm of Modular Lighting Instruments, the Belgian pioneer in architectural lighting design. Modular UK has been in existence since 1999, securing a market leading position through its products and the service levels it delivers to its client base. The Modular products are characterised by authenticity and audacity on the one hand, and by a striking combination of complexity and simplicity on the other hand. Premium quality materials, smart technology, user-friendliness and energy constitute the basis of each successful Modular concept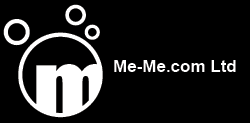 ---
Exhibition Supporters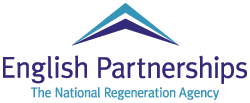 English Partnerships
English Partnerships is the national regeneration agency helping to support high quality sustainable growth by creating well-served mixed communities where people enjoy living and working. They achieve this by unlocking and increasing the supply of land to meet housing and other growth needs. The agency is overseeing the regeneration of Greenwich Peninsula and has invested over £225 million since 1997. In collaboration with the Housing Corporation, the Academy for Sustainable Communities and Communities and Local Government they are establishing the new Homes and Communities Agency.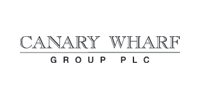 Canary Wharf Group
Canary Wharf has been created in 20 years to become London's third business district and one of the most important financial districts in Europe. It currently comprises 1.5 million sq m of development and nearly 100,000 people work there. Occupants include the 3 largest financial institutions in the world (Citigroup, HSBC and Bank of America) as well as the professional, media, public services and industrial sectors.

Museum of London
Museum of London provides an unforgettable journey through London's turbulent past. Their major redevelopment (completion due 2010) will tell the story of London from 1666 right up to the 2012 Olympic games, where visitors can journey back in time and discover London before London, see how the city changed as Romans gave way to Saxons, and wonder at the splendour of Medieval London.

Museum of London Docklands
Museum in Docklands unlocks the history of London's river, port and people in a spectacular Georgian warehouse. Explore the story of Londoners from across the world - from Roman settlers to city workers -and see how the River Thames becomes a global gateway as it brings invaders, merchants and immigrants through one of the world's longest serving ports into the heart of the city.

MoLAS
The Museum of London Archaeology Service (MoLAS) is a leading UK archaeology practice. Over the past 35 years its team of 200+ urban archaeology specialists have unearthed new knowledge of the past to enrich our place-making and development for the future.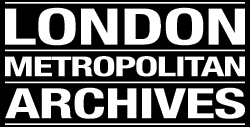 London Metropolitan Archives
London Metropolitan Archives and Guildhall Library are funded by the City of London Corporation and are the places to explore if you are interested in the history of London and Londoners. They hold archives, modern records, plans, maps, photographs, audio-visual and printed material. The collections date from the 11th century to the present day and form the History of London Collection which is designated as being of national and international importance.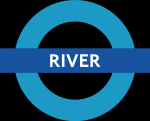 London River Services
London River Services is an arm of Transport for London (TfL), which manages passenger transport on the River Thames in London, UK. They do not own or operate any boats but license the services of other operators. The services they regulate are a mixture of leisure-oriented tourist services and commuter services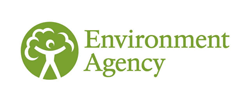 Environment Agency
The Environment Agency was formed in 1996 and incorporated the former National Rivers Authority. The Environment Agency is the leading public body for protecting and improving the environment in England and Wales. Their mission is to make sure that air, land and water are looked after by everyone in today's society, so that tomorrow's generations inherit a cleaner, healthier world. Find out more about their work, particularly on the Thames at www.environment-agency.gov.uk

Thames Estuary Partnership
The Thames Estuary Partnership is a registered independent charity hosted by University College London. To help plan for a sustainable estuary they provide a neutral network for local authorities, national agencies, industry, voluntary bodies, individuals and local communities between Tower Bridge and Southend. They work closely with partners upstream: The Thames Landscape Strategy-Richmond to Kew, the Thames Strategy-Kew to Chelsea, the River Thames Society and Thames 21.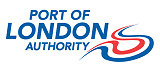 The Port of London Authority
The Port of London Authority, created as a public trust in 1909, is the port and navigation authority for the tidal River Thames and its tributaries from its landward limits at Teddington to its seaward limits in the North Sea. The PLA provides navigational, pilotage and other services to all users of the tidal Thames including terminal operators within the Port of London (which handles in excess of 50 million tonnes of cargo a year), operators of passenger vessels and leisure users.
---

Media Partner
RIBA Journal
The RIBA Journal is the official magazine of the Royal Institute of British Architects. It has a circulation in excess of 30,000 and is the most widely-read monthly magazine among architects. It covers the best of British architecture, taking a long hard look its people and processes not just the finished buildings. URL: